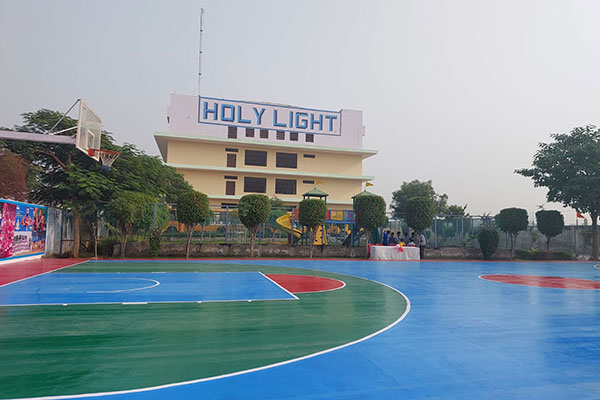 The main campus of Holy Light Public School is spread over 1.6 acres in a lush green and pollution free campus at Laramda. The school strives to give its students the best of all facilities with naturally lit and well – ventilated Classroom plus all the modern amenities.
City Office / Mother Unit:-
Holy Light public School, Saket Colony is situated in the heart of Agra City. It is in a pollution and congestion free area, with good transportation facilities.
Unit II:-
The second unit of Holy Light Public School is in centre of city of Agra (26-27 friends colony, Agra). It is housed in an ultra modern state of the art multi storied building with naturally lit and well ventilated Classrooms and all the modern day facilities.
At Holy Light Public School we value our most invaluable resources our teachers. They in turn not only transact the curriculum but also generate an enthusiasm for learning and questioning.
On going training and continuing professional development programmes ensure that Holy Light teachers remain at the forefront of educational thinking and practice.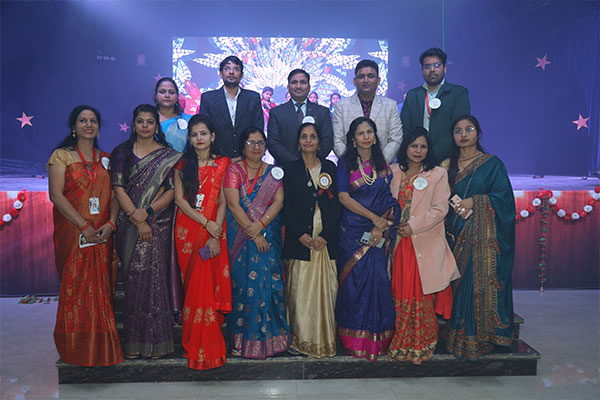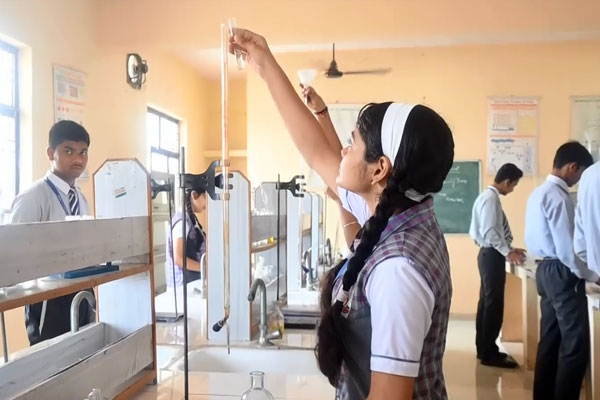 Our labs of Holy Light Public School provides all the modern facilities to train budding scientists to become world citizens and use their knowledge for the benefit of mankind. The school has state of the art laboratories for physics, chemistry and biology with ultra modern facilities.
The math Lab is developed to enhance the skills in mathematics and make it more interesting, Mathematics come alive and learning becomes a child's play.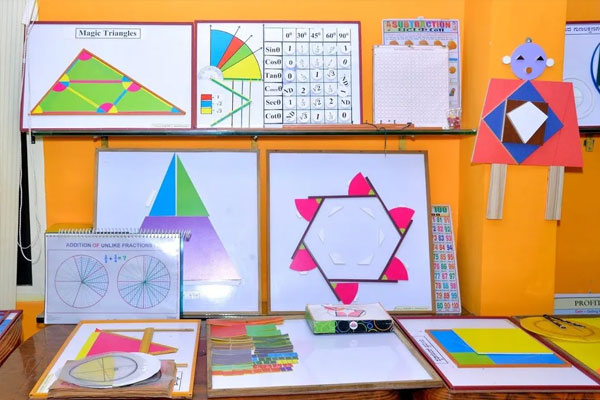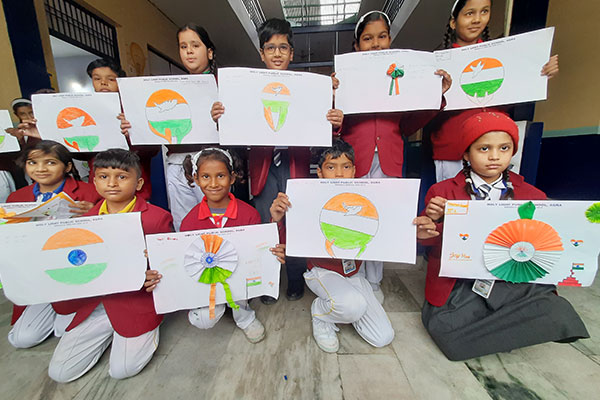 The school has an Art & Craft Lab intended to give children ample opportunity to experiment and express themselves, with a wide range of ideas, materials, textures, colours and forms.
The fully networked computer centres (information and communication technology laboratories) are equipped with the latest computers and applications including interactive learning tools a long with internet connectivity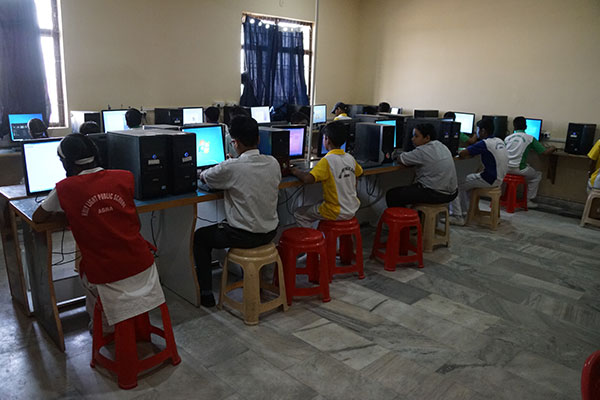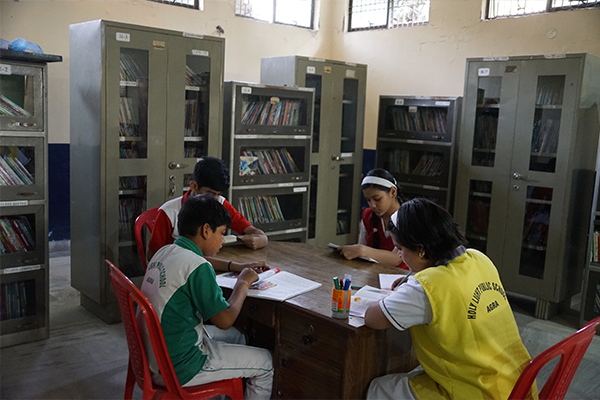 Library is an institution is the main nerve centre and reservoir of knowledge. A well resourced library enables students to enrich and expand their horizons.
Holy Light Public School has converted its traditional classrooms into interactive learning centres. These classrooms offer unique advantages and make the classroom sessions more interactive and interesting.
Difficult concepts are simplified using diagrams and illustrations making teaching easy and effective. Also the audio-visual approach enable better comprehensive and retention all this in affordable fee structure.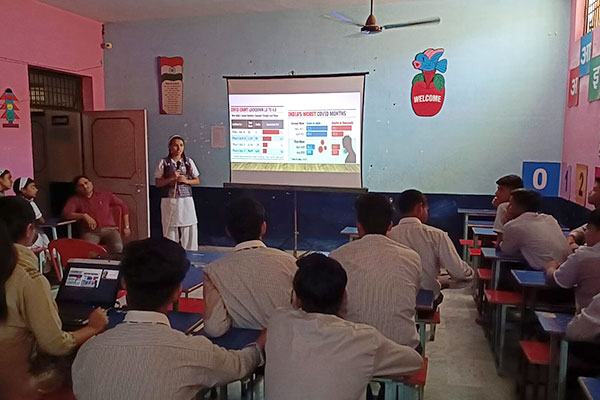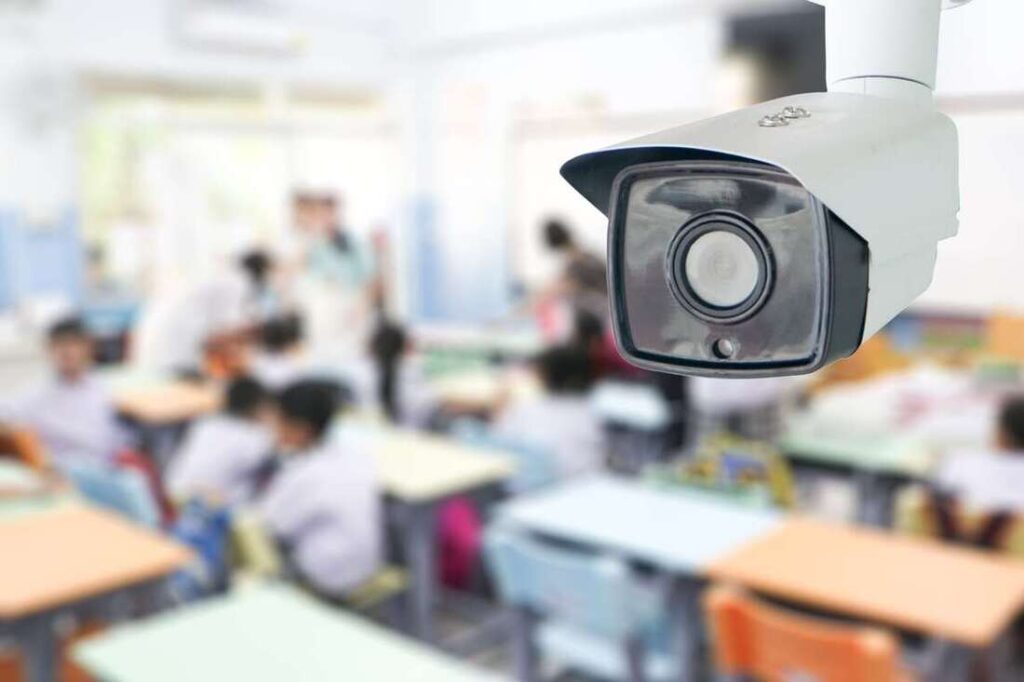 The school and secure with 24*7 CCTV Camera to monitor all entrances, exists, classrooms corridors and play ground without interfering with student privacy.
Holy Light public School has also a good and convenient transportation facilities. The facility is available at affordable price on most of the roots in Agra.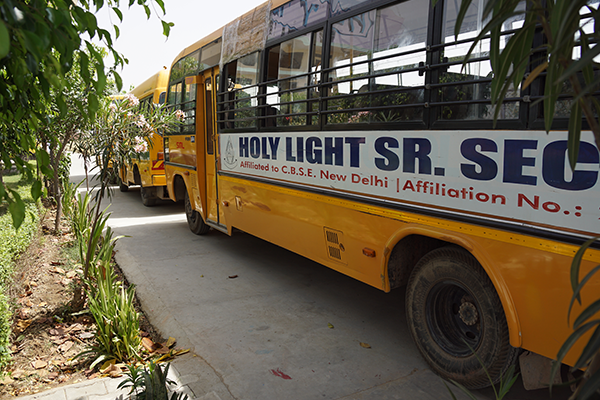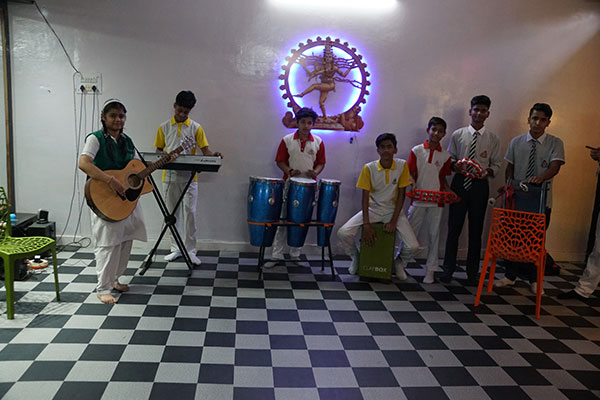 Co - Curricular Activities
Music, Dance and Drama form an integral part of school life
We offer training  in
Keyboard
Guitar
Tabla
Drums
Congo
Clapbox
Harmonium
Popular Music
Hindustani Classical Music
Western Dance
Free Style
Hip-Hop
Semi Classical
Class lessons give every student the chance to sing melodiously. Many of the instruments are played by the students at assembly every morning. The school choir has done us proud on many occasions.
Learning thoughts creativity and intelligence don't just come from the brain alone but from entire body. Creating dances also increases self-esteem which is so very importent to learning. The student of Holy Light have given their performance in many cultural Programme organized by Agra – Authority, Sanskar Bharti, Kalakrati, BrajMohatsav, participated in Taj Mahotsav, Performed in Police line prade ground on Independence Day and Republic Day and many more.
In Holy Light public School, We are providing well managed field & ground facilities for indoor & outdoor sports for physical development & fitness of students.
200 Metre Racing Track
Badminton
Basketball
Volleyball
Table Tennis
Kho-Kho
Chess
Yoga
Every class has periods allotted for sports and games in its time table.